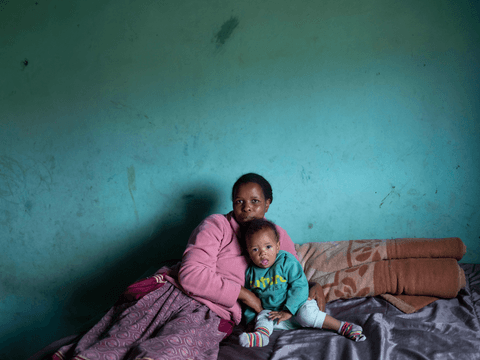 Carrying the Hope
Eastern Cape, South Africa
Nomakhosazana, a mother of six, comes from a small village in the Eastern Cape Province called Ngobozana. It is a mountainous place: a rural landscape dotted with scattered houses and small villages. It's one of South Africa's poorest provinces with high rates of food insecurity and unemployment. Many Eastern Cape parents migrate to Mthatha, one of the province's cities, or to one of South Africa's major metropolises – Johannesburg, Cape Town and Durban – to find employment to support their families back in the Eastern Cape.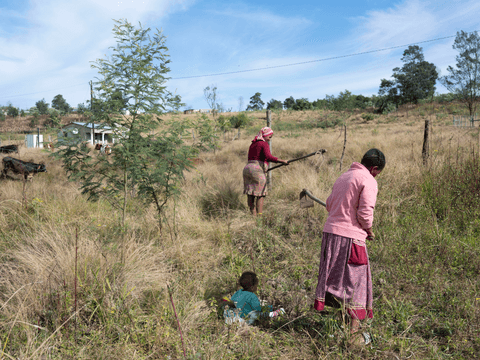 South Africa was one of the earliest-hit countries in sub-Saharan Africa. By 15 March 2020, the government had declared a 'national state of disaster.' They developed guidelines for mitigating COVID-19 transmission, which included strict lockdowns, limits on non-essential gatherings and travel restrictions. All of this made those living in marginalized communities even more vulnerable.
"We didn't get infected by the virus, but it has affected us in so many ways," one mother, Thandeka, says.
The government's monthly COVID-19 social relief and child support grant provides some relief. But their needs are greater.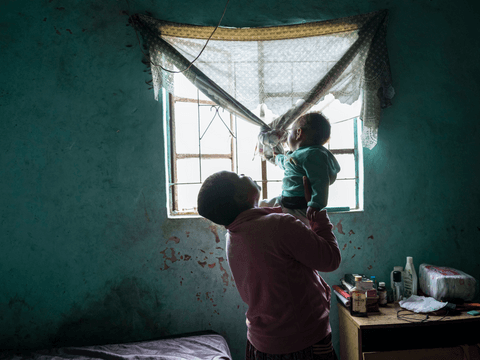 Nomakhosazana says that her biggest fears during this difficult year were for her small children. Her youngest son, Marlon, was diagnosed with severe acute malnutrition at birth. Raising Marlon in challenging circumstances was always hard, but during COVID-19, Nomakhosazana has found that basic things – like finding clean water – were nearly impossible.
On top of fears of contracting the virus, Eastern Cape residents are facing a water crisis, with just 1.5% of water from the region's main dam usable. "There's a water shortage, which forces us to get water from the river," she says. "We share the river water with cows, so that makes the water dirty, and that water has been affecting my youngest child. As I can't provide them with clean water, I'm forced to use what I have."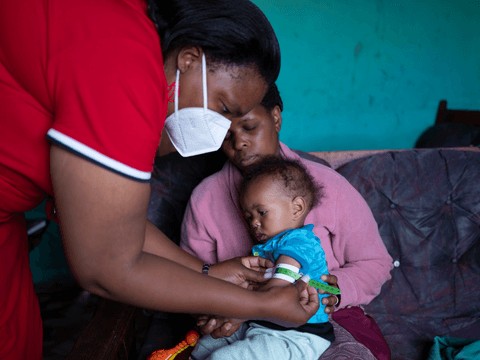 In South Africa, moderate and severe acute malnutrition remain a significant underlying cause of child mortality, contributing to one third of all in-hospital deaths among children, a statistic that has risen amid the pandemic. To care for Marlon, Nomakhosazana relies on the delivery of UNICEF-supported child nutrition services, aimed at alleviating malnutrition. This was harder to come by.
Local caregivers continue to make visits to the homes of children being treated for malnutrition – a government service that predates the COVID-19 pandemic – and at least some clinics remain open. But many families say the frequency of caregivers' home visits decreased and clinics haven't been consistently open. When they are, caregivers can only see a limited number of patients due to COVID-19 restrictions.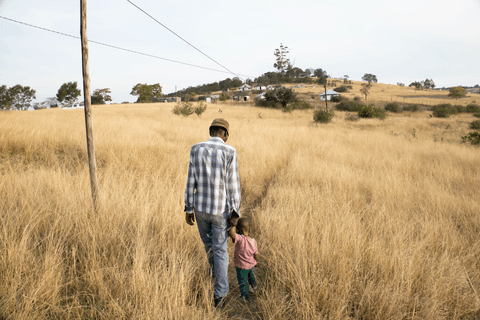 Pandemic-necessitated travel restrictions further exposed a sharp divide between those who can afford adequate diets and services and those who cannot. Families often live far distances from the nearest clinic. They have to arrive early if they want their children to be seen by a care provider. Very few can afford taxis and many families must make the long trek to the clinic by foot carrying their sick children.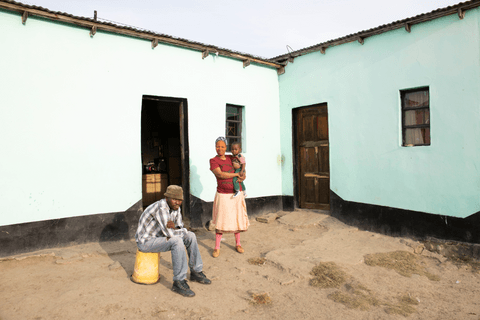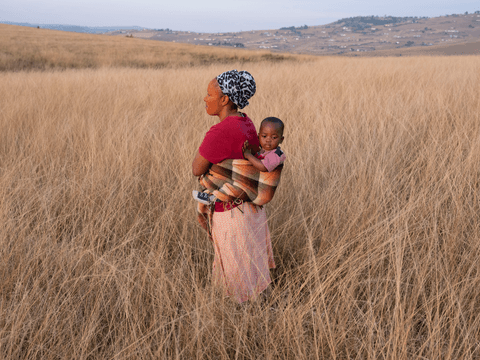 Thandeka, whose son Indamkele suffers from severe acute malnutrition, knows that her infant son is due for important vaccinations at the clinic. But she has not yet made the trip due to the long distance and her fear of contracting COVID-19. Despite the hardships faced by the families of Ngobozana, there is a shared resilience. The families support each other in the ways they can. Bunam, a young child from Mcelu, a village in the Eastern Cape, has suffered from severe acute malnutrition since she was born and has always received treatment from local clinics and caregivers. But when reaching the clinics became impossible, her family stepped in to help. Her aunt, her grandmother and her siblings provide crucial support while Bunam's mother searches for a job in the city to support the family.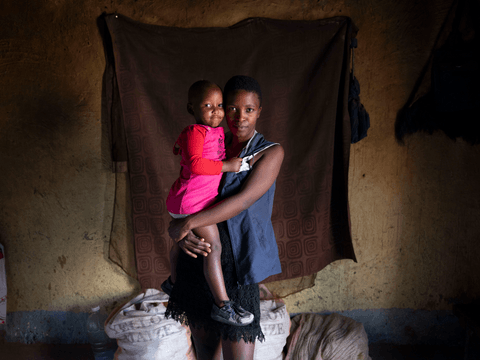 In particular, Bunam's Aunt Cepheni feeds her, takes her for walks, cooks, cleans and looks after the other children. Her ongoing support has facilitated Bunam's recovery from severe acute malnutrition.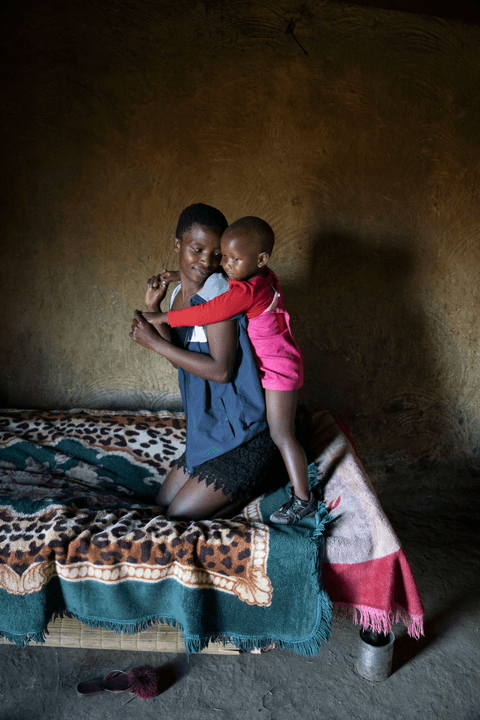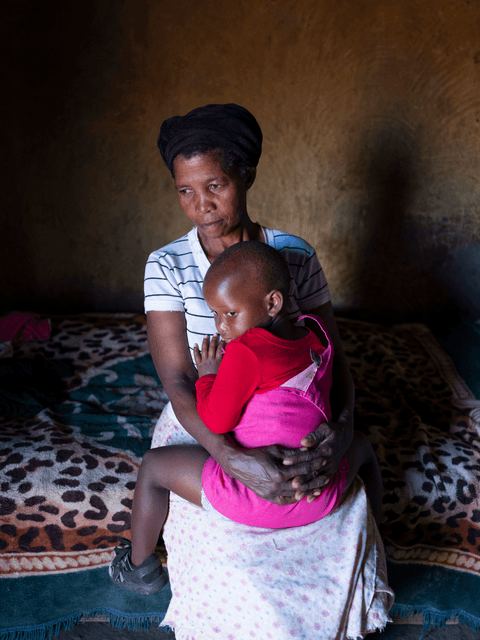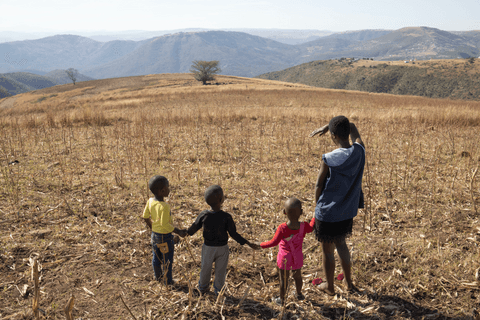 About UNICEF's work for every child
UNICEF estimates that, without urgent action, COVID-19 will result in a 15% rise in the number of children needing critical nutrition services globally, push an additional 140 million children into poverty and see up to 10,000 more children die from hunger each month.
South Africa and beyond, UNICEF is investing in quality nutrition, health, water and sanitation, and social protection services to support children's healthy growth. Where prevention falls short, UNICEF prioritizes the early detection, treatment and care of malnourished children to help them survive, recover, and go on to live healthy and productive lives. Learn more about our work in the field here.