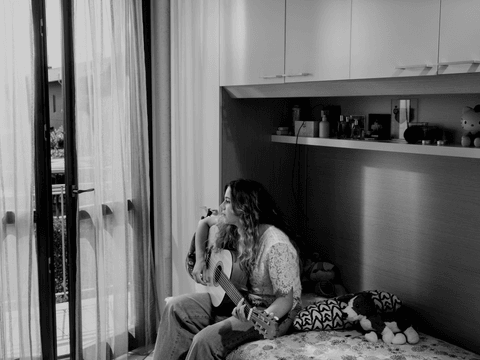 Before, I Was Different
Lombardy, Italy
The world saw the tragedy of the COVID-19 pandemic first in Northern Italy. Coffins lined up in ancient churches, eerily silent streets in Lombardy, the worst-hit region in Italy with nearly 850,000 cases and more than 33,000 deaths. Lombardy was one of the world's first windows into the disastrous health implications of the pandemic, creating a looming fear that hung over Anna daily.
"If I live or I die, what does it change for those people?" reads graffiti in the town centre of Fara Gera d'Adda, Italy. "I did not write it," 14-year-old Anna said, "but it is a sentence that speaks to me somehow."
Anna is one of the winning essayists of a literary competition launched by the Lombardy Regional Board of Psychologists, in collaboration with the Lombardy Guarantor Authority for Childhood and Adolescence. The competition invited secondary school students across the province to write about their pandemic experiences, providing an outlet and a coping mechanism for the mental health effects of social isolation during Italy's nationwide lockdown. Activities like these are also important to facilitate awareness, understanding and de-stigmatize mental health issues.
Anna's village has a population of just over 7,000 residents. Nestled at the foot of the Alps, everyone in the village knows one another. The village also falls between Milan and Bergamo, two cities especially hard hit by the COVID-19 pandemic. Anna wrote profoundly of the fear, helplessness and despair within the village in her entry for the literary competition. Her essay, titled "I wish I had never been born," was told from the perspective of the COVID-19 virus as it traveled from country to country. In her essay, COVID-19 came to life as a phantom that could not understand why death and illness followed its trail.
—
"I was air, invisible. I wandered around the city for a while, but I couldn't understand where I was; I tried to touch people, to get close to them, but they didn't see me. I passed through their bodies like a ghost.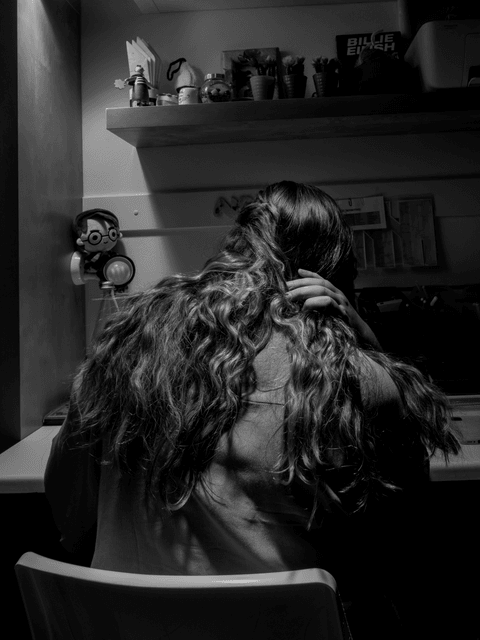 I walked around the airport for a while and, as usual, no one could see me, and I still couldn't understand why…With every move I made, there were more infections. I didn't know if it was bad luck or if there was a specific reason. It dawned on me that this pandemic started when I woke up; since I entered Mei's life, she began to feel bad; since I arrived in Italy and later travelled around the world, the infections increased. Oh my God! That's why people cannot see me. I realized I had left nothing but pain, loneliness, and death behind me. Allow me to introduce myself, my name is COVID-19, and I am a monster."
— Anna, 2020
COVID-19 halted Anna's teenage passions. She loved taekwondo, but she stopped practicing during lockdown. Anna was also taking guitar and music lessons, but when the strings of her guitar broke, she couldn't replace them, as the local music shop was closed.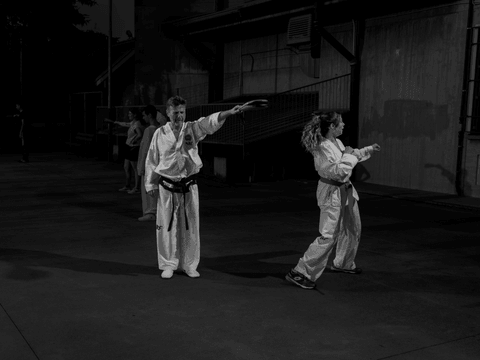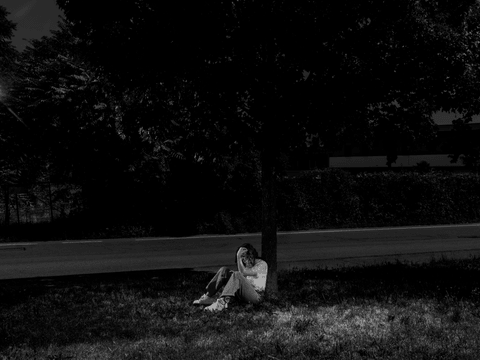 But what struck the teenager the hardest was the dull thud of boredom. To entertain herself, while she was confined at home, she memorized every corner of her house. "Every detail, centimeter and piece of furniture will be impressed in my imagination for years," she said.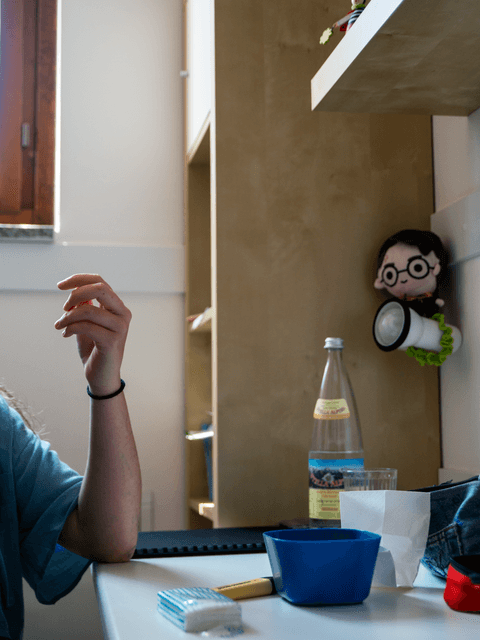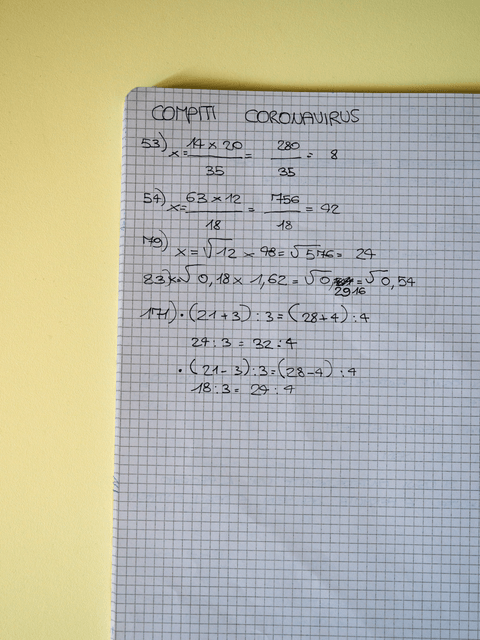 Her closest friends, Clarissa and Chiara, with whom she grew up, tried to support and listen to each other. For them, solace came in the natural world around the village: the forests, the hills, the space. It was where they found peace, where they could walk without the shadow of COVID-19, of death, hovering.
"It's a place where we can take off masks and feel confidence between us," Anna said.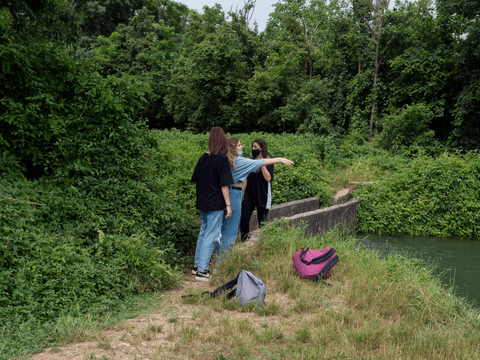 "We had a lot of fear during this period, so we try to make the choices that make us feel better."
Still, the pandemic affected their friendship as each young woman went through her own trials and tribulations. The teenagers had changed, whether or not they wanted to. "We kind of separated and we feel different," Anna reflected.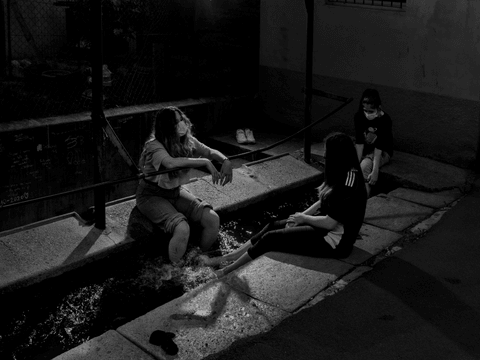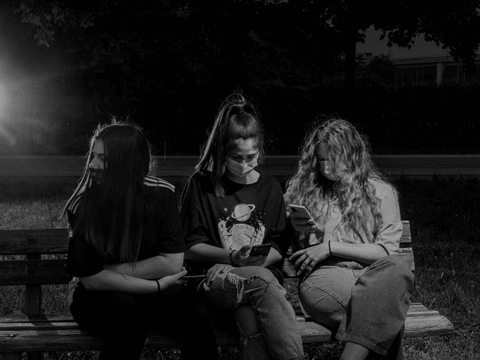 To prepare for exams, and with a lot of time on her hands with in-person school halted, Anna studied intensely. By the time the exams arrived, she filled several notebooks with home exercises. In that sense, the pandemic helped her focus. This past spring, she confidently completed her final exam on the theme "Women Who Changed the System."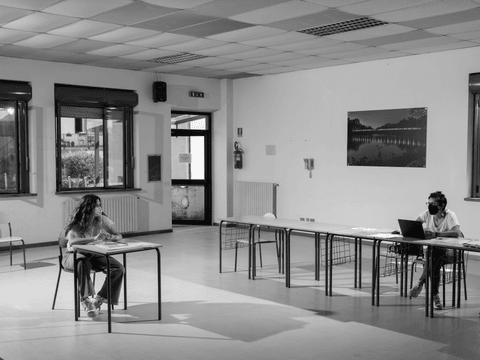 But no one can deny Anna's fourteenth year on earth was spent disrupted. The pandemic changed her life, and Anna is sure those changes and scars will be long-lasting. She wonders if she will ever have trust or faith in the way the world moves.
"I now think that COVID-19 has left a very profound change in the way I live," she says. "It did not help me to find a way to express emotions. I now fear physical contact, and I'm conscious that my reactions to the world have very much changed."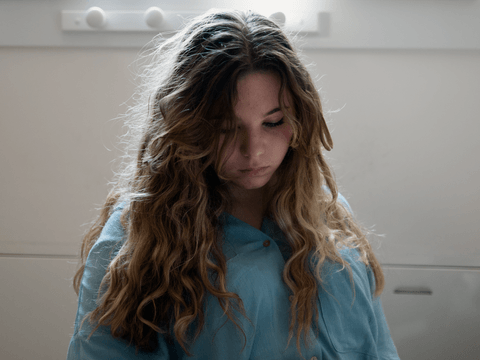 The young woman, on the cusp of adulthood, pauses. "I lost trust… but maybe this is not because of COVID-19. It is now difficult for me to open myself to the world."
"Before, I was different."
Anna's taekwondo classes have now restarted. Following her 2021 school exams, she resumed playing the guitar. While not immediate, Anna is finding her way through the emotional changes that defined her 14th year.
"It's been more than one year now, but I'm slowly getting back the rhythm."
About UNICEF's work for every child
More than 14 per cent of children globally reported a mental health condition in 2019. Recent studies have indicated that the pandemic has increased anxiety, stress, depressive symptoms, behaviour problems and substance abuse among youth. By breaking the silence around issues of mental health, it seeks to reduce stigma and improve care for children facing mental health concerns. Read more about how we're investing in mental health here.
UNICEF thanks Lombardy Regional Board of Psychologists (OPL) for their partnership in advocating for positive mental health in children, and for their support in bringing this story to life. OPL operates between psychologists, citizens, government and research to ensure psychological health is central to overall well-being.